Claymore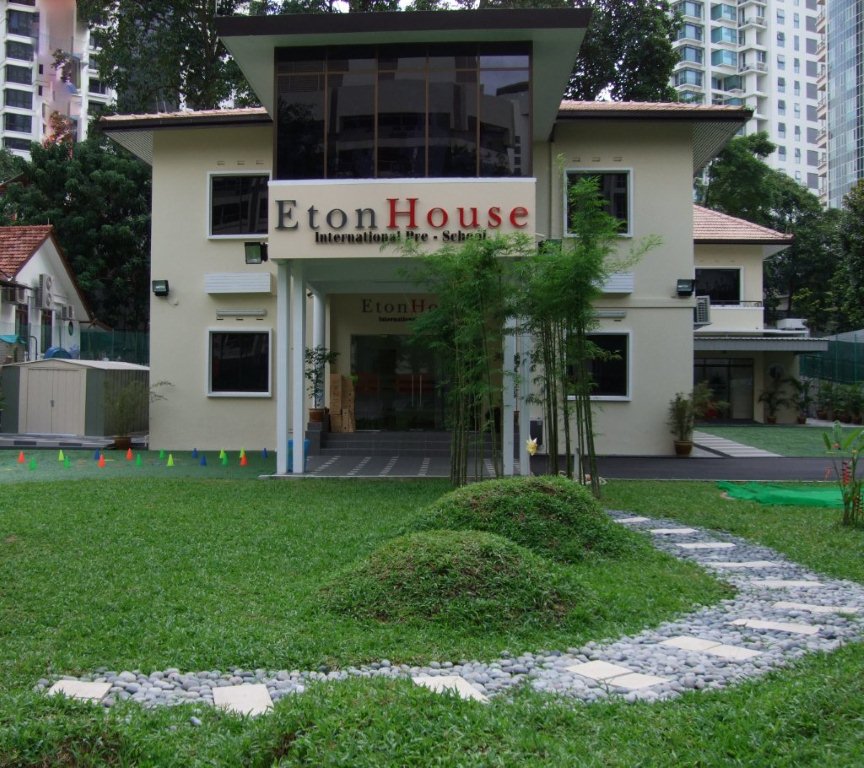 EtonHouse International Pre-School at 15 Claymore Road was opened in April 2012.  The Claymore centre offers young children a carefully and aesthetically designed learning environment, aimed to stimulate the learning and development of young children 18 months to six years of age.
Situated in the heart of the city amidst lush surroundings, the campus is equipped with cutting-edge teaching resources and an international teaching staff.
The curriculum offered is inspired by internationally recognised best practice and based on an understanding of the work undertaken by colleagues working in the world renowned pre-schools and infant toddler centres in Reggio Emilia, in Northern Italy. The Inquire ○ Think ○ Learn curriculum focuses on inquiry based learning where children's ideas, interests and theories inform the design of curriculum experiences.
Young children at EtonHouse are respected as competent thinkers and communicators who are offered many opportunities to engage with a wide range of materials and resources to extend and challenge their thinking. Our curriculum invites children to explore, discover, hypothesise, predict, problem solve, construct and document their deepening understanding of the world in which we live. Our approach acknowledges the significance of socio-cultural theory in that children learn via quality interactions and relationships with people, places and things.
We encourage young children to explore their environment and express themselves using multiple languages which may include speaking, singing, movement, drawing, painting, writing, building and designing, collage, dramatic play, and music. Topics of study for project work may be captured from the children's current competencies, skills, ideas and theories, through family and community events as well as the best known interests of children (enduring childhood themes e.g. relationships, roles and responsibilities; identity).
The outdoor playground has been designed specifically to ensure that children build deep relationships with the natural world and strengthen the concepts of sustainability within our curriculum. The pre-school offers a strong and integrated second language programme where the teaching and learning of Mandarin will be in a relevant environment, thus making the process natural and effective.
Starting pre-school for the first time or starting in a new one is an important milestone for any family-both children and adults. We look forward to working with you for this process and hope these articles will help ease this transition:
Preparing your child for starting at EtonHouse Claymore - Pre-Nursery
Preparing your child for starting at EtonHouse Claymore - Nursery 1
---
This page was last edited on September 3, 2015